AIRPORT LAUNCHES ONLINE AIR SERVICE SURVEY
July 11, 2017
Participants will be entered to win two round-trip tickets to Denver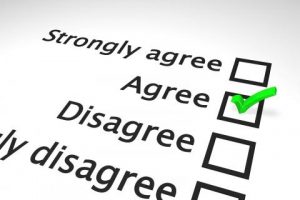 ROCK SPRINGS, WY ─ The Rock Springs-Sweetwater County Airport in partnership with SkyWest Airlines has launched an online survey to gain a deeper understanding of current and future air travel needs of our community, including Sweetwater County and surrounding counties. The study will also help the airport understand any misconceptions regarding the airport and the services it provides.
Devon Brubaker, Airport Manager of the Rock Springs-Sweetwater County Airport states, "This type of survey is common in the airline and airport industry. Through the analysis of the results, we'll be able to extrapolate a significant amount of information in regards to the air service we provide."
The survey is expected to be available through the end of July. Once closed, those who have completed the survey will have the opportunity to win two (2) round-trip tickets between Rock Springs and Denver, courtesy of SkyWest Airlines.
Brubaker continues, "The Rock Springs-Sweetwater County Airport Board and staff strive to provide a facility and services that the community needs and can be proud of. Through this survey, we will be better able to gauge our successes and failures while laying the groundwork necessary to continue our progress."
Anyone in Sweetwater, Carbon, or Sublette Counties is encouraged to take the survey, regardless of your travel habits or use of RKS airport. Those interested in assisting the airport in this study can do so by completing the survey online at: https://www.surveymonkey.com/r/OORKS